More Burn, July 14, 2016
July 14, 2016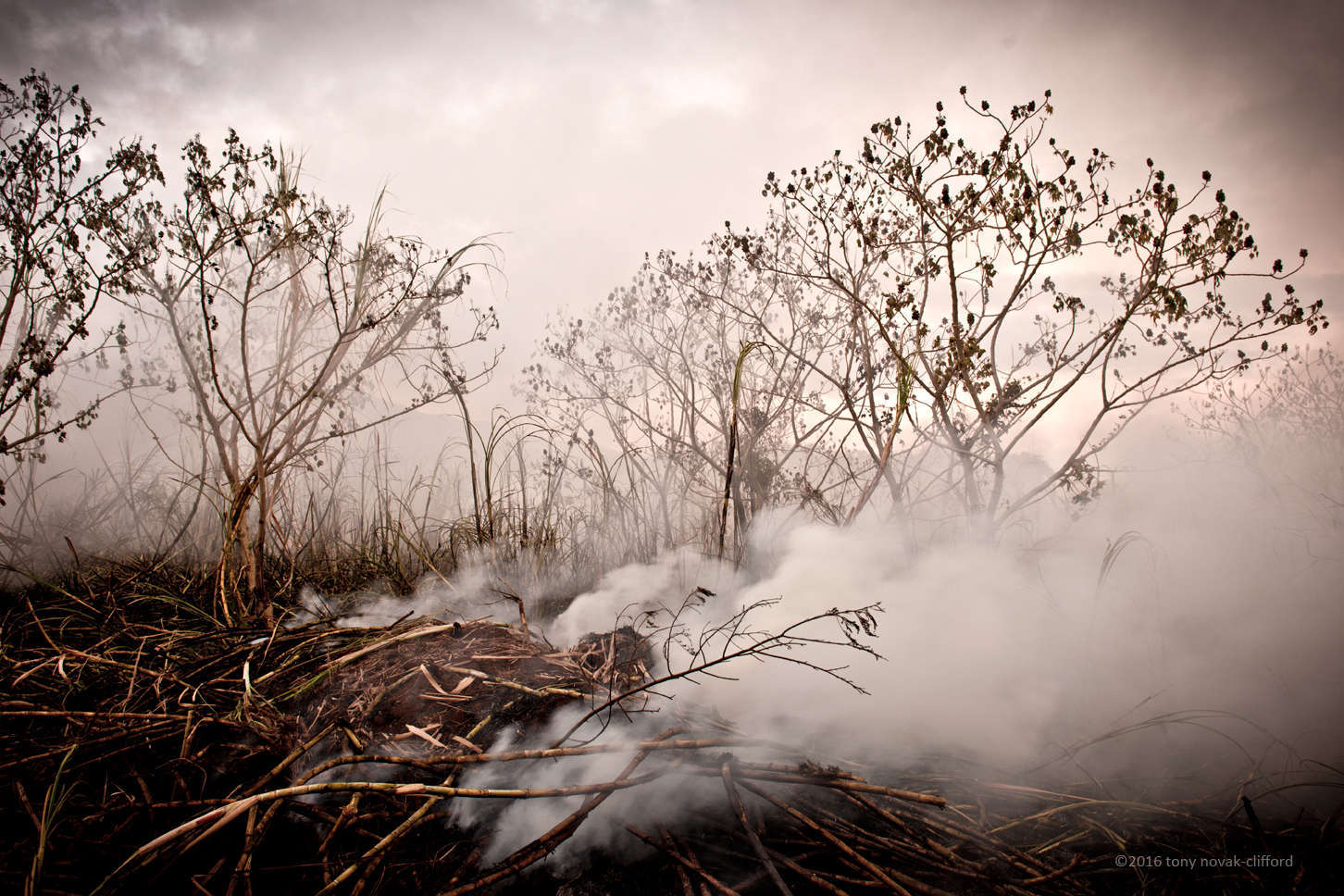 A massive burn at 4am this morning in the Omaopio-Pulehu area of Lower Kula. Four fields set ablaze simultaneously. The equipment operators, security personnel and field workers are getting to know me now. I am a regular fixture at these early morning burns for the past couple of months.
As dramatic and compelling as the leaping flame/burning fields images are (and there are plenty of them so far), I am drawn to there images made after the flames die down and the first light of dawn begins to appear. The smoke, swirling around trees volunteering to grow amidst the stalks of sugar cane, surviving the flames and standing defiantly as the smoke weaves itself around them to obscuse, then reveal again.
At one point earlier in the morning, I was caught between the blazing fields with flames leaping 3 meters in the air all around me. The heat was intense, the crackling of the flames deafening.