A Resort Restaurant Rebrand and an Update to a Maui Classic
July 28, 2018
During the past week we've been busy making images for some fine eateries around the island. First up, a rebrand and redesign of the former "The Terrace" restaurant at the Ritz Carlton Kapalua Resort. New interior design by the Phillpotts Group of Honolulu, made to resemble a library as you enter, this is the main breakfast buffet venue for the resort. Clean white lines, broad stone surfaces and beautiful lighting. Now renamed "Ulana", the restaurant features broad, sweeping views of the resort pool, ocean and the Island of Moloka'i across the channel.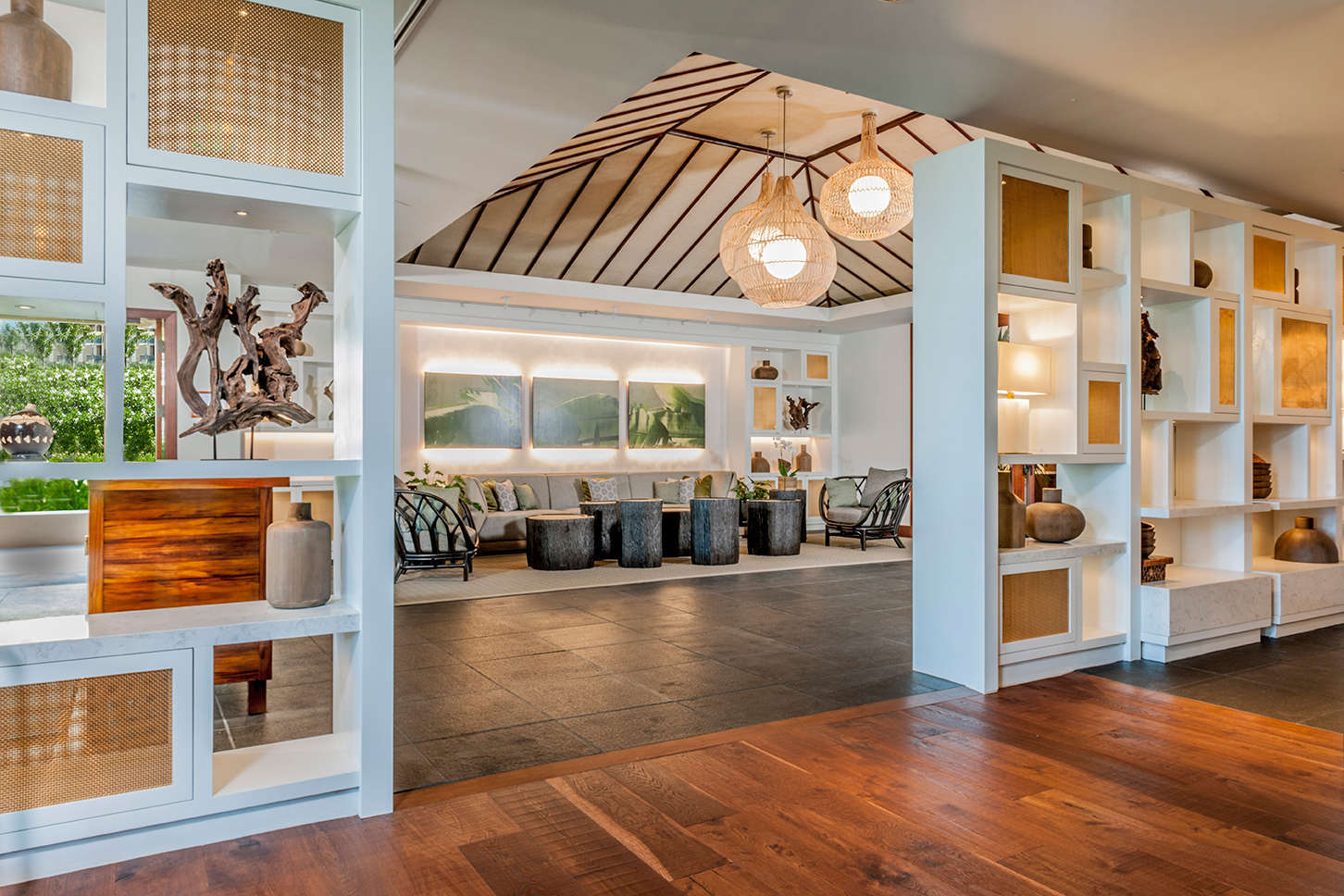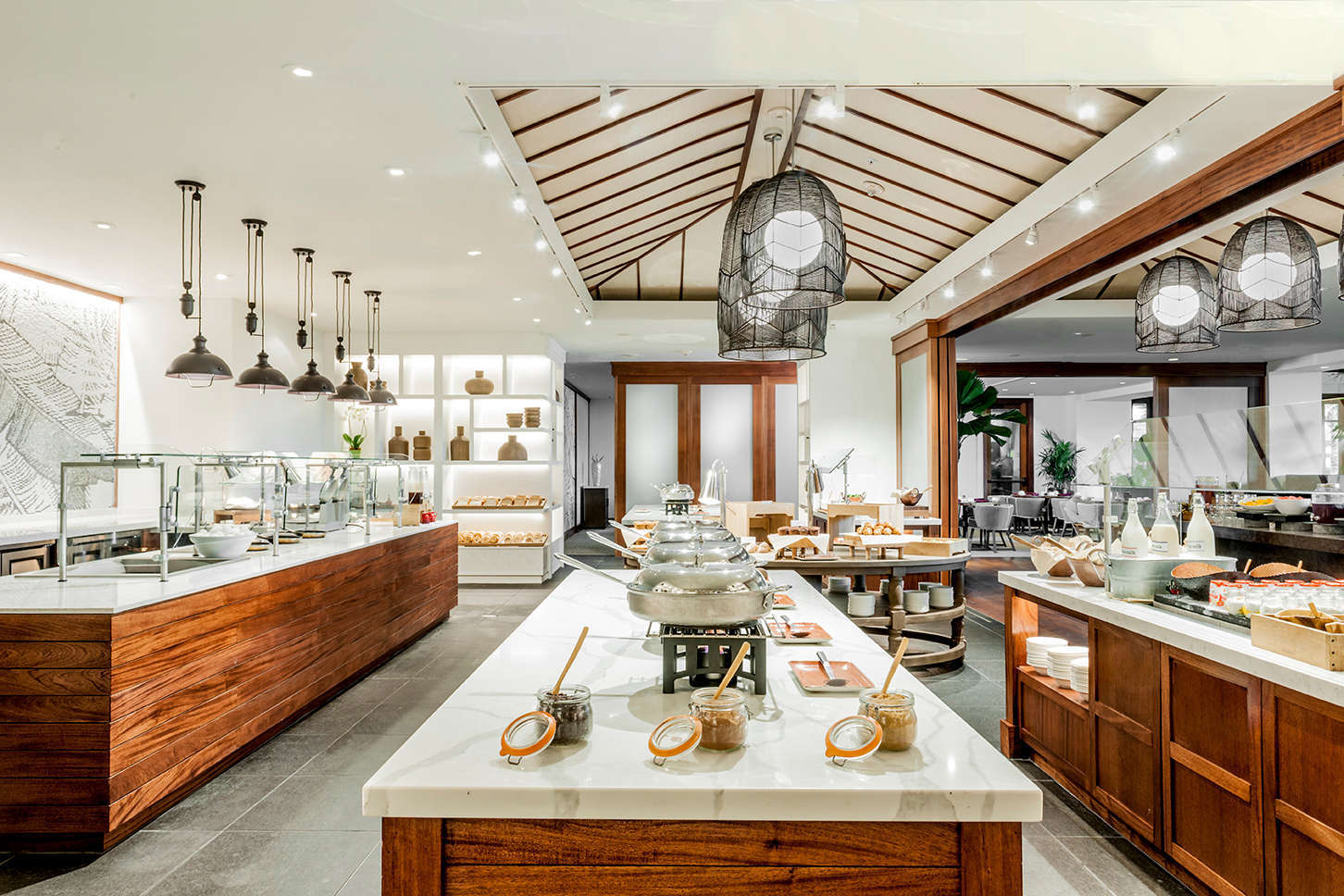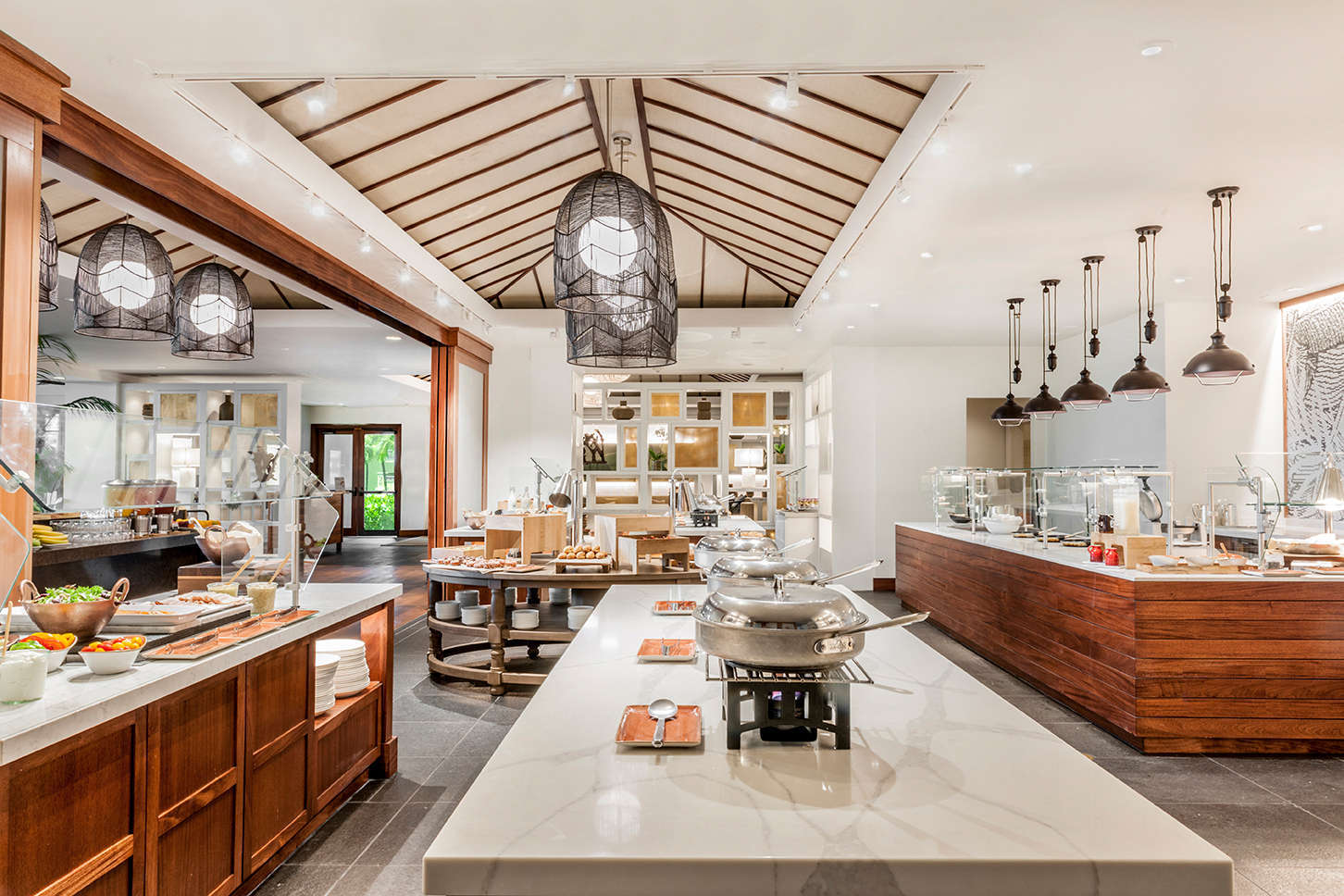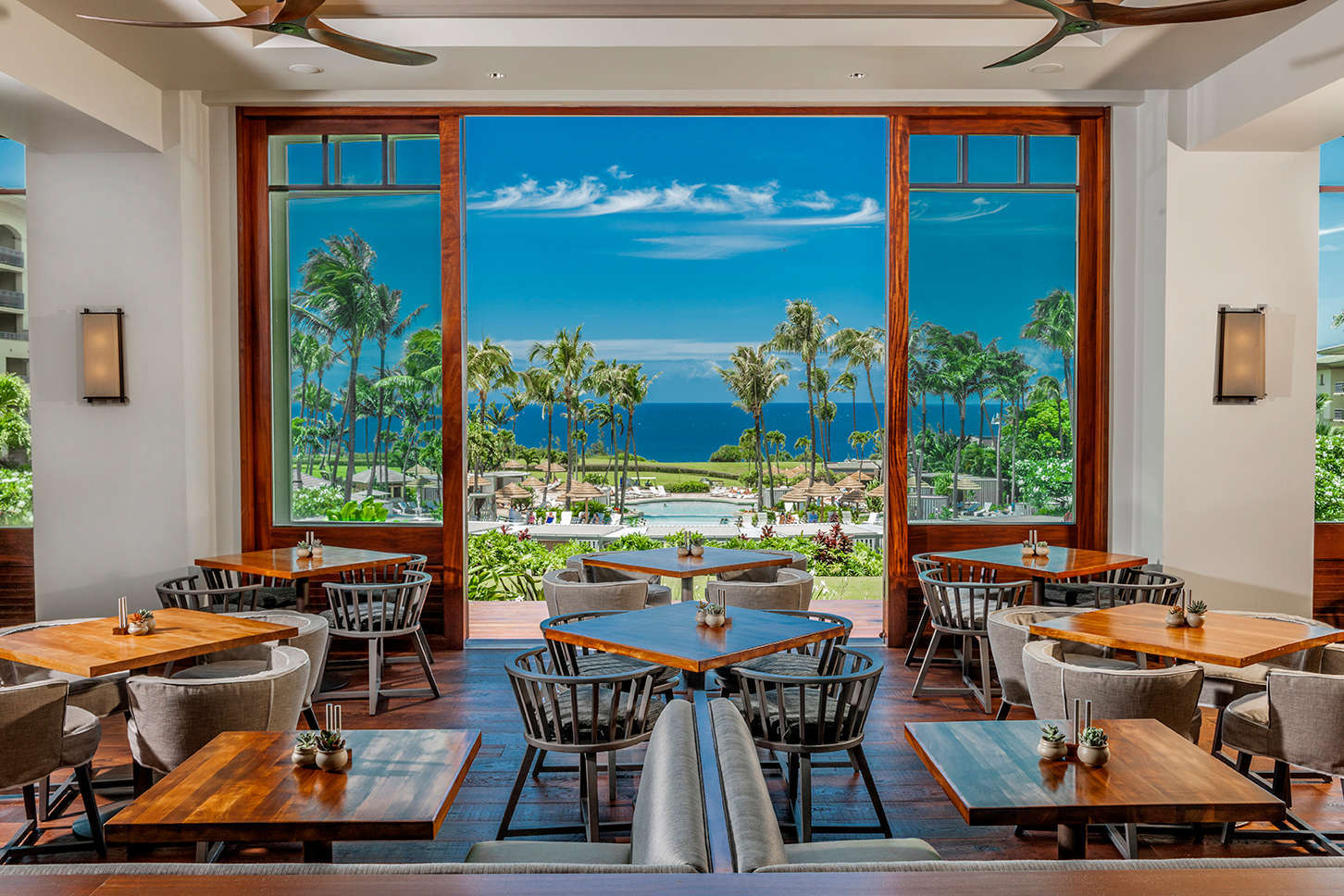 Later in the week, we were back at one of Maui's most venerable, iconic and renowned restaurants, Mama's Fish House. Specializing is some of the freshest fish preparations you'll find anywhere, set within a coconut grove along an idyllic cove on Maui's north shore, Mama's is perhaps to most gorgeous "tiki" themed restaurant on the planet. But don't expect any Disney-fied version of that Polynesian theme here.... it's authentic to the core, right down to the wait staff dressed in real vintage mumus. Mai-tais, tropical sunsets, mouth watering creations by long-time chef Perry Bateman... Mama's is THE place for fresh fish in paradise.
I've been making photographs for Mama's for years. This time around, the goal, among other shots , was to capture images of their constantly busy dining rooms and the interior design when it was full of people. Just how to do this had evaded me for a long time.... how to safely light and capture the richness of the interior design during actual service without running cables, light stands and creating a safety hazard for both staff and guests. A couple of scouting & testing trips, I decided that it was entirely possible to shoot using only available light at just the right moment when the outdoor sunlight was fading to twilight. Wrangling up some talent as our focal point and asking them to freeze in place for up to 6 seconds per exposure allowed the other customers in the room to blur enough to be unrecognizable, thereby avoiding the need for signed talent releases from everyone in the restaurant.